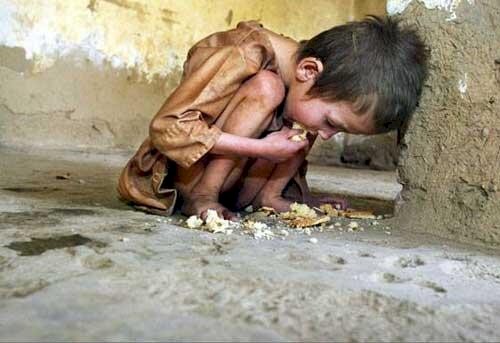 Stories
Equilibrium: 'when a minority, the majority, work together Collectively - to benefit all'
11:11:11
They say the beginning was with Word, an academics position that Enlightenment had finally separated Mankind from the beast long ago. We could not have a conscious recognition of this text or even begin write our faith for the Unknown without first having acquired this new tool, mysteriously bestowed upon us all - in a point of singularity. The great Awakener is present again in the Heaven's as the new Age of Communication encourages ourselves Socially, of how to find its truth collectively, Worldwide. In numbers, Word formed our power over time but the humble sentence, we were finding out, had become manipulated; converting the oneness of a Word into two distinct realities, when written specifically for poorer intentions or for pecuniary interests that appropriated much more meanings than the unknown had intended. The truth it seemed could now be pulled apart and argued - and reassembled into a new form of inefficient energy we call emotion - beliefs, segregation, purpose & hundreds of writings of philosophers that form moral; and in most cases, their intentions you would have hoped, had been to educate some form of the philosophy in Children before a Mature stage of life. In the new age of communication though, the Children were awakening to those of poorer intention, who scribed magnificent fictitious stories of fear over everything that really Mattered.
Fathers - 'Save your Children from these Stories of the Past'
Your body is surrounded by a sea of Matter, from the air you breath to the dark matter. Matter is everywhere and everything Matters but apparently not, for our Children's welfare. Collectively Atoms are spinning around you in resonant tones and harmonically we feel these, accepting the logic or forming doubt. The words of harmony are an energy that is available to us all, on demand. Many Poets though have created a specific tone in their words for purpose which enables the beginning of conversation, but when used specifically, their stories can move Emotions and I'd say for some to have specific control over you. The collective words, when compiled inefficiently, is referred to as force and in a contextual form, force has a huge cost for at some point you will be found out as the liar. All Matter in stories is created from just two distinct elements - Male & Female, and the ignition for all creation is started by words of pressure: the positive & Negative, attractive & conductive, Power & Force, Analogue & Digital, One & Naught - Yes we can. Applying opposite force, all matter takes varied forms, as non-tangible reactions come, such as Entanglement, where the outcomes of an engaging conversation between two people can only be probable. It is never certain that a conversation is understood or evaluated in the same way as being delivered and when one person in conversation applies their ego, all harmony can dissolve. No two people will agree on every aspect of conversation ever, even when better intentions are proposed and so, for the purposes of providing Infrastructure for Children, our most precious asset, we must consider that all Diplomatic conversations must be intended in Truth. Only then can we provide a suitable datum for the collective Intelligence on Earth to evolve.
The Word therefore was your only true protection in this life......
But it is the myriad of Stories that are the most concern to people I fear, who see System Failure for their Children's future in which I want to dwell, as so much tragedy has come to Intelligent life through stories, built auspiciously by Poets who believe they are above others. The age of communication is here and in this next stage of Mankind's evolution academics are also speculating that communication, between all people, of the good in life will overwhelm all the theatrical stories of the past. In metaphysics it is believed that the emotional world of Mankind's words have become quite Pathetic, manipulating people into division, by encouraging stories of segregation and for centuries these onerous stories have delivered much hate and anger between similarly blooded people; documented well by the poor environments that have been left by these Egoistic beliefs, debilitating Intelligence; halting all progress selfishly while our Children are forced to grow in war zones fighting over race, resources & capital greed. When intelligent people start searching back towards the point of singularity there can only be found, one intelligence that was given at a point of enlightenment. Whether you believe our race was born from Mesopotamian cultures, Anunnaki, Samarian, Reptilians, or Judaism Christians Muslim - Adam & Eve etc the Intelligence you've been given to speak words precedes all of these stories and is magnificence given to Mankind as the tree of knowledge - being consumed by a few ignorant people who believe they know better. Stories are comprised of nouns, adjectives & verbs and so all beliefs have been constructed to describe a purpose, in some cases for a good explanation of why others need to control your time. It is time that has no Quantum form, shape or Matter in its consistency; its relevance is for measurement. If people measured what mattered in time with space, the words of religion become quite alarming too intelligence. Similarly, at the beginning of all intelligence it can only be the word that enlightened our unconscious bodies. This word at the beginning of time can only be referred to as God - Therefore prior to all stories having been created there can only be a Datum of the Word, as all else has followed on from this intelligence.
All religions and for that Matter, all stories start from the ability to speak one Word......
Man is passionate but he is also weak and that weakness is in essence his Ego searching. In the elemental forms of nature he is Forced eternally to search for and complete a known source of Power, a Woman. He is magnetic and she is electrical: non-tangible force searching to complete a tangible power - Matter. A seed searching for a Garden. It is beauty that a Man is attracted to, not just visual beauty but the beauty of her sensuality, touch, smell, conversation and the composition of her Matter. Power can only be useful when it is complete and from this combination of 'x' + 'y' comes the gift of prophet - A child. The ego is a beast and will lead him through many encounters in life that are counter productive as his desires do not always lead him to more Power, they lead him to conquest known of as infatuation. In the creation of stories the best most useful stories have been written in common by a Man & a Woman, for that oneness leads the origin of truth in philosophy. All other stories will fall short of that Datum as elementally the Ego cannot be separated within the lone philosopher. And so Man created a Patriarchal value in the commandments over a life - and yet all empires have failed under Man alone as the Macro is incomplete. Therefore Macro economy cannot satisfy the people as it is chaotic. Historically all Macro type economies have also failed miserably as the Ego of leaders have become complacent due to some compulsive infatuation for Power which is not available using Force. Much hot air has been created in delivering this meaning over economy, that is supposed to have been created to look after people from one administration point. All wars have been created from the Macro as chaos manifests always in anger and righteousness - yet all wars have been stopped by the masses of people who have stood against Evil with faith in the Word - for words are all powerful and they have the ability when correctly assembled to awaken any Man within who sees his self in the mirror.
Woman conducts the attractive atoms of a Man......
She is a Garden and she is all Powerful. All Matter is energy as speculated by Einstein. No life form we could know would be similar in shape or form without her participation for the Great Mother is all we have - This lonely blue Planet. A Man wants to complete that Power given and his seed grows within her Matriarchal power. He is the companion for only through this unique combination can profit be achieved. Similar relationships fail to provide the same prosperity and these other forms of relationship can only be oneness as an equal partnership when two separate entities equal each other: Man = Man or Woman = Woman. No profit can come from these combinations except a truth for this type of business to have movement. As People to become more connected via Worldly communication life must be improved by appropriating the truth; that we aim to speak clearer to each other without Emotion, without Entanglement, without Fear, Greed or petulance; that is to say, not to speak with a singular-minded need serving that delicious Ego - as all the Power of the minority, the majority wants nothing except freedom to raise a family. The Hourman, whose short term philosophy rapes the World of her natural beauty for printed paper money and short term gain is one such case that will change whether he likes it or not. The majority of good people do want to work together collectively to benefit all of society. As Life struggles under another Macro form I'll call greed, so many People on this Earth are angry at Systemic Failure and environmental destruction. The common Man has become so marginalized that the result can only be a mean & nasty attitude towards our naive leaders who appropriate Wars & Fear. Anyone, who speculates fictitious beliefs therefore at some point will face what we call karma as the shear numbers of people awaken to these Men of unconscious belief. History repeats and when the fear of living is awoken on mass to the insincerity of a few the empire again will be destroyed.
History repeats......
A story is now unfolding of change, when the beautiful mind thrives in a locally developed creative environment, where service to others becomes profits, where foods are grown locally with quality and where great Music & Art forms of the people forms a Harmony of produce that we can all trade as economy. Whatever story you hear, whatever your beliefs, whatever you've learnt, all is a Story. A story that is comprised of true words for collective infrastructure therefore is all our common leaders are elected to create. They are servants, elected to promote our Music, our Arts, our produce and when presented with greater intentions, the Diplomats with greater intentions will again serve the people, as only then can their story provide a decent life for the whole population as a community. Everything started with the word so any man made story being, Religious, Atheist, Capitalist, Socialist, Communist & Marxist, Maoist - these all have been developed by men to serve a purpose and in a lot of cases it is for someone else's benefit, not yours. If anyone asks, you cannot be any one of these previous words, as they are descriptive of an ethic.
Intelligence will be found on Earth......
Simply Knowing within shows you what is good & what is bad; the gift of Intelligence given to people is that face staring back at you in the mirror. That image cannot be deceived, of knowing the right from wrong and may be sufficient to give the comparison of how your leaders are performing when speaking the word. It is also prevalent to consider that we can have anything we want if the better intentions of truthfulness are appropriated at the conception of needs - wants are another story. We are all standing on the shoulders of giants who have done it all before; these Men & Women have built Pyramids, Colosseums and bridges: anything is possible if you write the correct words as creation does not rely on Money, it relies on creation. The Greatest One has instilled in you a gift - of communication, so use it wisely as everything comes from this origin: the Word
© C O P Y R I G H T J U P I T E R P R O D U C T I O N S 1998 SPINNING AROUND IN JUPITER ® S K U T C H ® (ALL RIGHTS RESERVED)