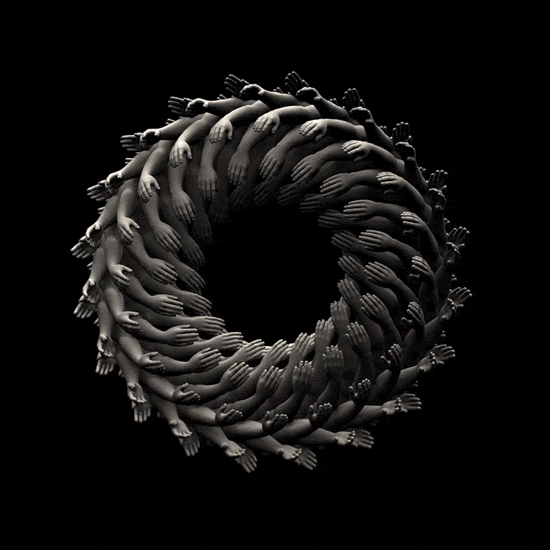 The Carbon Credits
One Second of Process
11:11:11
The Binary form has its foundations in duality purposely. Mathematics gave binary language two meanings so computers could reassemble words & numbers from the '1' or '0'. In considering language manipulation zero means nothingness for those who elementally have nil dimension, nil empathy and nil concern for the people they serve. As used by politicians this elemental failure of character provides vibration that resonated harshly against a unique property the people possess, called 'Doubt'. To create any unpolluted efficiency for the movement in life therefore, the creativity of the true political mind needed to form policy as One, with the people it served. The Universal dark matter of zero was expanded on massively during rhetorical conversation, specifically for those with undeniable ego, that is to say, in broader terms, when politics was fuelled by pecuniary interests eventually they are caught out being naughty as the spooky laws of entanglement provide opposite force to the theatre over the masses; especially towards those who continued to justify that their own probability of zero meaning was in fact some sort of truth. Our analogue form could sublimate so easily the meaningless pork pie conversations, as real matter when discovered was brought into account under the Sun's light
but still, it would not end there.....
The perpetrators of language manipulation, will usually though, not repent due to their own pride and a rhetorical stance is more likely to evolve further lies that arrange zero-ness into blame, to suit themselves with another tool of language manipulation known of as emotional abuse. This tool is the ideology of poor leadership formed elementally as 'bul' or as translated from cuneiform languages called War. A smelly aura strangely appears to surround those who practice the art so eagerly we could acronymic perfectly with the term BS: and under the pressure of scrutiny, this binary or learned conscious state endlessly will fight against a critical personal state known of as conscious responsibility. The majority though, for those who are purists in the art of conversation have developed a particular gift as a defense mechanism, known of as #whatever and this gift provides a minority with much Power over these certain uncreative individuals who are stopped immediately. In the deliverance of nothingness, we the people have endured many years of Historic #BS, yet through the gravity of doubt that has been embalmed in our collective state and on 'Social Media' we are aware of a singular contortion in the face of a Liar.
power was in numbers & the people were connected.....
The art of conversation now manipulates all truth over life as a Hollywood script. Political brand games are played to foster our loyalty for one brand/religion or another and our Constitution will not be explained anymore in any Sovereignty as this learned form of speech only gives rise to probability of more losses, more quantitive taxes and policy that segregates society endlessly. Creative undertakings if not supported by contemplation (8 things), dissolved business and left us with overflowing courtrooms, bankruptcy and disillusionment. The thoughts for relative calm of planning with ideas, was proven could only provide the Children a future with sustainability and the ancient's knew this. Partnering with people must then be the only productivity policy for a Government as the solution for life's laminar flow was further contemplation of good ideas. The Son's of Earth had come to live under the simpletons that controlled life using time without space, but adversity & fundamental stories. Truth had been pulled apart by quantum events and then when reassembled the spoken words and beliefs wavered in-sequentially to justify short ministerial terms with huge egos'.
Thesis + Antithesis = A Synthesis of speech.....
Struggling had not brought any benevolence, it made men mean & nasty towards those by considering revenge. The people were collectively angry, as more rallies brought substance and meaning o the prestigious leaders face. The macro world is clearly incomplete, but the the Poetry continues justifying a need for war. Is there more interest in controlling people's lives using fear & division - a lifetime of debt paying society back for a necessary education, while jobs disappear, 100's taxes, road tolls and our penance seems to endlessly give. Our power over time has been replaced by the need for pretty paper money and that sadly had no real equitable value. Banks & institutional forces could quietly rape and pillage, advertising that they 'Care' are 'Different', that they 'Can'; but in this need fuelled by million dollar bonuses there was also an 'insincerity' developed to afford these bonuses by placing fees on our savings accounts. The people cannot be more efficient - the starting point given for life had become too costly, too complex and too inefficient. The cities and the common folk found less sense & sensibility in the false flags of Governance reported and only found the probability of a poorer retirement. The change in collective consciousness is close by and it is fuelled by an awakening that will come with division, anger, blame & pity and so this leads our overly contrived emotional state towards condensation once again.
and the aristocracy didn't see it coming.....
The trading of Carbon Credits was another tax that would be passed on, adding to the hundreds we currently reported on. Akin to a drug that simply masked the symptoms with side-effects; a mental allergy that cultured a stupidity-bacteria seen as just another painful burden the people would have to cover. The Inefficiency of the Hourman had grown over the people like the plague in trying to solve our problems without any actual consideration by judging the cost for Innovation, yet leaving an existence for Children in debt with polluted backyards and skies, denying that a future existed because of the mechanical efficiency costs that were needed to clean our Earth. The lack of creativity to believe in probable outcomes were wayward from the original oneness of creation; and so it was life on Earth faced another financial tragedy. The seventh calling of the Giant astral strings were being plucked online - Social Media would no longer tolerate Idiom policies. The great awakener was free in astrology & the online noise was a beast that would easily over power the Hourman. The crossroads for evolution presented itself as the water continued rising and through the collective awakening much more chaos was about to become reality. The understanding of Partnering business with skills development could only, over a period of time, present as profit to these Institutions and relief for the middle class, in steering us all away from an unproductive emotional state of doubt. The force of probability and the power of simple creation together when contemplated could only complete the foundations Earth gave.
Synthesis for the People had become 'The new Word order' of truth - Hashtag #FAQ.....
Egotism and solipsism guarantees '0' zero growth and deficits forever that continue for the common man, who would like his investments to be secure, his small savings to grow and with a little interest paid for the use of the funds with a little more creatively. The Hourman can see our Children are turning to stone, yet he places more complex and convenient tax systems on the table as the easy solution for controlling our docile nature while the Worlds problem of Debt & pollution is continued specifically in fear. Dreamtime has been cast out, being labeled the occult and our lessons on Earth are invalided by this future, yet our conscious gift of doubt was somehow purposefully created in reason. The greed over assets and control over your future is a religion and this Saturnine discipline keeps us exactly where we are with military force, hindsight and emotional blackmail. Meanwhile the centrifuge of Earth is now controlled and must turn exactly within 24 hours as given by these binary people.
Strange, how our leaders could not understand or accurately describe what productivity was.....
In myth & astrology Saturn is presented with a need to control the power of life using the forces of time. He has consumed your children in binary meaning. As the light diminishes and the water rises so will the prosperity for Mankind if we cannot see the true light. In a need to create basic infrastructure for a Family and to provide clean water the Children of Earth, the Governments carbon credit children are slowly turning to stone as their future succumbs to non-productive outcomes & time efficiency management: it is this #BS that erodes your power over life when lost to the controlling forces of time. 'One second of process' and the Art of Conversation has been lost from your day stolen by the greedy people who are ruining business by justifying such binary words.
Only when process + the solution was added together could our lives = Oneness
This current life of educated duality when combined may allow for one perfect day when intelligence again communicates and demands truth globally over these many fabricated stories. The Carbon profits scheme, free education and better intentions for all mankind are again being discovered online as necessary for our Children future, who will see the rising swell of water and destruction that follows. Teach the Children life skills in communicating of why, all this chaos we suffice, should not ever have to happen again.
© C O P Y R I G H T J U P I T E R P R O D U C T I O N S 1998 SPINNING AROUND IN JUPITER ® S K U T C H ® (ALL RIGHTS RESERVED)