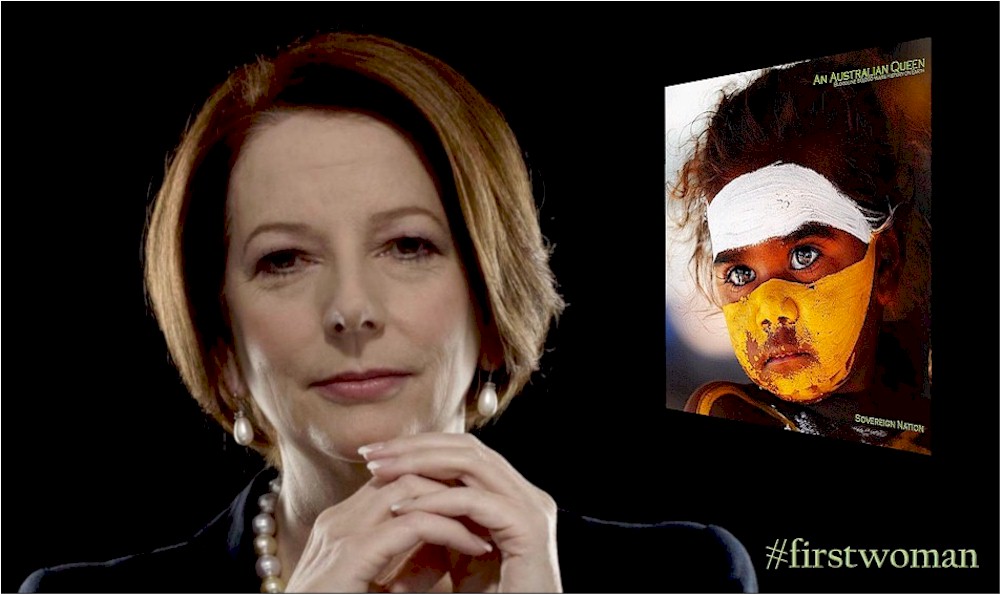 Juilliard
Reconciliation : Republic : Repatriation
2022
11:11:11
The need of reason could only be considerable Juilliard. Politics shouldn't be a play ground for unproductive subject matter - and like the Sea is rising, the disappointment grows on Social Media with conversations escalating concern over 'Why there was so much Chaos' - and as the Crowd grows exponentially online, people were understanding that when aligned together, focusing on one issue at a time, the collective power brought an enormous influence to policy development that served all people. Our Elders didn't eat properly & our Children were buried in debt for their education.
Game Theory economics......
We could though, afford $100's billions for Religious wars and for two thousand short years our true Australian history had become subjective. In all these Threats of 'Bad Guy's' & endless speeches of 'Poor Economy' we also find, many Academics researching and finding opposite forces arriving on the scene just a short time ago - And in this short '2021 years of Drama' these intellects have only been able to use the Word 'Serendipity' to describe
2021 years a short & painful period in Earth's history......
The first people revered a Matriarchal form, Kunapipi & the seven Sisters; She led the community and all affairs and we know at least 60,000 years ago seven cultures were born to this Earth: with greater knowledge passed down through generations over many thousands of years - it was not a story. They understood, Earth could not become the victim for she alone was Economy. It was the Hourman & short term thinkers who would suffer the most and with cause / effect for his intentions in depreciating business, politics & land with pieces of paper. The irony must be how our great Leaders, have left the World in so much Debt?
The Sea level will rise for the next one hundred years......
Could we survive climate change by embracing the truth of the first woman; who as the most complex and divine Avatar of our ancient people's handed down knowledge for a sustainable future - the elders teaching skill to further a micro-community security. The intent of our Dreamtime for Sovereignty therefore, considering the word 'Government', must be for the betterment of Administration quality to lead this Island home into a celebration.
Reconciliation : Republic : Repatriation....
I may ask for liberty here Wraig Hardd, in expressing concern that so many conspiracies are proving to be a nuisance in electing a minority styled government. When a Woman administrates there can be no equal; she is concerned with matter, how to fix things and her intuition for leadership is for simplification. Skill in administration improves life's movement, and new ideas are a part of her DNA. The Earth has been desecrated by stupid fragile emotional people for their love of printed money and minority of short term gamers; but then we discover opposite forces at work, as karma appears everywhere 2020 - 2026. Six eclipses > six years to choose a future
The Age of Communication......
In making a Social choice from research it is clear in Politics, the leader who care for the people and those who can lead us into changing just one word in the Constitution for a new Federation Day 2022 and possibly with that 'Juilliard' type resonance, explain the need for three Policies, that lobby for repatriation of our ancient bloodline. The manifesto therefore must be in awakening the people to the need for 'truth, courage, honour & respect' in Politics. The Speaker of the House, a voice of truth-telling and model our Speaker as the first woman - repatriation of her spirit over democracy.
Truth Courage Honour & Respect......
It is your quest given to this life Wraig Hardd - a Woman with a beautiful mind and a 'Game Theory Economic Vision' as a Nobel prize winning thesis - but simply to complete the Macro: and in leading a minority, 'the majority' into that awakening to Victory as certainty when Policies are heard clearly over rhetorical Poetry & inappropriate Prose.
The 'Greatest Business Plan ever' ......
It should be known for all to hear, that every Macro-economy has failed in History and every Patriarch has only served themselves. Micro-economy has proven, that Ancient Earth flourished over such a long time frame, in diversity, by creating magnificent Art & quality products under the caring of Women who managed community affairs. Our first People's bloodline therefore, gave themselves into the singularity of this Land that provided Eden on demand. In research CSIRO predict twenty million more people by 2050, coming to this ancient place & that research deserves a new funding model #AusCoin as 'we gonna need a bigger vision'.
The Queen of Industry......
So as an academic of business, as a Man who prefers power over force in completing economy, it is only reasonable to ask for your calling to be written as a first woman. This Island will be the next Ark as Sea levels rise and our Elder's have called to Kunapipi reaching to the Clouds, calling out for a Voice of the Speaker, the truth-teller who recognizes truth and furthering this theme a council of seven sisters who chair the house of the Senate.
It is a Time for Courage......
The Dreamtime has begun already for a future Wraig Hardd - the date must be set to take the Daughters' hand. It is only reasonable therefore to be written as fate returning for the simplest of Ideas, but the greatest of meaning. We need you Julliard, for reconciliation, a republic and to repatriate the spirit of the voice over this ancient place. The stars are now aligned so rise for us so we may create the never ending celebration 'Sovereign land 01.01.2022' By adding the Micro-Principle - 'the Power of life over the controlling forces of time' the academics of ancient knowledge and the spirit of the first woman's will guide you.
Standing on the Shoulders of Giants......2022
© C O P Y R I G H T J U P I T E R P R O D U C T I O N S 1998 SPINNING AROUND IN JUPITER ® S K U T C H ® (ALL RIGHTS RESERVED)