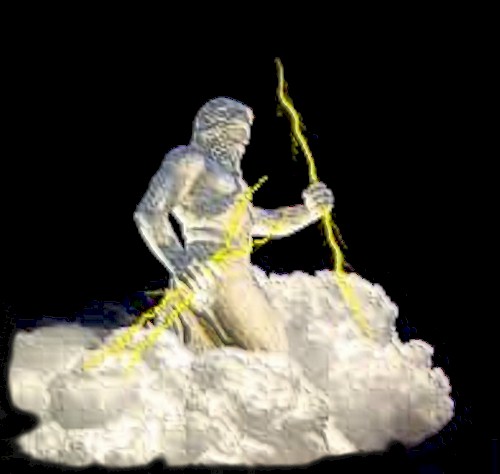 Ancient Earth
and the Pen of the Fraudulent Scribes
11:11:11
Philosophers had written that 'life is meaningless' when describing Mankind, who continually has searched for the answers on the origin of species in a Quest for knowledge. The weight of the veil, on some 'was like a toothache' that even those, who somehow could show empathy, could not in reality feel another's pain. The answers that some needed though were elusive, confused by scientists who searched materially for consciousness as a particle, and doctors treated the mental anxiety they professed with pills & side effects and all belief of Conscious reality was dismissed by scholars as a ludicrous notion. Patience had told me a long time ago, that there must be more to this life than just a body, when our presence has been given both Matter & Spirit, in duality. The Word as we understand, is all encompassing for Mankind's intelligence, given by the seed of the unknown; and by greater power than anyone could ever speak of, with any authority: yet when considering the noun, Word - especially as a form of Matter, this 'unconscious' part revealed itself quite exclusively, as the true Character - and usually by surprise, especially when one's intentions are Exposed, embarrassed or caught out in seeking too profit without your knowledge.
become quite an unknown monster when Money and Possessions are at stake......
Delving into the darker matter of Religious beginnings, the only force that could truly destroy the given power of life was time; speaking contextually, of the scribes who wrote the original sin - then one wonders how did people's minds become so crystallized - to believe in a faith, when these writings displayed over history, such an evil towards 'U' their fellow Man, which leads me to question a book, which of course is suppose to have been written to provide some sort of guidance. Did the Pen of fraudulent scribes have something to do with all life's History of manipulated tragedy by replacing just one letter - 'U' and could they have quietly reversed all meaning for life simply by changing that vowel to an 'O' ? to cause a contiguous fallout with grace. 'The course of Law & Effect' is just simple literature as Einstein pointed out, when words are assembled in a certain way; and this logic seems quite profoundly differently to that of what the Ancients cultures intended to teach us in picture-graphic forms of knowledge. Could it be that, at the beginning of all intelligence, there were sly changes made? and so simple, that 'U' were consumed by a dramatic pen, and then appropriated quite differently to the one named the Son. Maybe it was truth, that in the book of light, Genesis had been corrupted in some way, by academics who secretly planned to hijack Religion to serve their radiant source of created light - named Saturn
In the Beginning was a Word; and as consciousness God was with Word......
A Man quietly infects all religious texts with his Virus, with a more Poetic interpretation - then alas could this only be ascension for the faithful, as an awakening to the truth: 'God was created in the image of Man?' Could this be the actual original Sin ? bestowed fraudulently upon the Woman, for her coverings and to be submissive, by a Man born to such poor quality clay he had to entrap his prey - exchanging our beloved Sun for an idol Son who in celebration, became this segregated story of ugly poetry, crucified nouns and political prose but, only could have only been written by a sinner who found another Ego lying in the brightness of a flame, that could only be seen radiating in mischief by the lone Scribes of the candlelight. The Poet of Man's unconscious state must of course be submissive too Lucifer; to satire those who could challenge his text by calling upon them as conspiracy theorists. To even considered changing writings so great, and with such intent, these scribes must be exposed as having an ego so indefatigable, so inflated, that it must be decreed upon him now, to wear that cliché; a title that combines all these given traits into one simple adjective, in preparation for our collective spiritual awakening, to see this as only 'Drama' that has been bestowed upon Mankind.
Let them all who profit from War be known of from this day forward as 'the Hourman'......
A species so dammed by fate, the scribe could only enjoy the opposite forces of Karma in his mind, searching so relentlessly for glory in the all powerful Ark. The need to control all life with this manic addiction could not behold the gift of empathy. The 'keeper of time' exhibits yet another unique quality in the Hourman whose mythical traits of character aligned to the God they called 'Saturn' who was written about extensively in Greek prose, of he who controlled time for productivity; but yet could not even begin to understand its basics, and even consuming his own Children to prevent them rising above this evil incarceration he created over humanity. As for the many extremely nauseous persons in modern times, who desire the short term gain, at the expense of common people, these Men abound, found in secret societies, all Politics and when Money is concerned this character in the principles of the Hourman - sits at the top of the food chain Centrally - perfectly well.
Lucifer radiated from the candlelight, his Poetry succumbed the Scribes - of how he could gain control, over everything.....
None could be spared the ruthless of those who changed our future - who had specifically rearranged text with just one little edit, that was to affect all faiths from that day forward, maybe the greatest secret of all time; and people everywhere, no matter how educated they were, no matter how scientific, no matter how well read, could only be taught this faith of a noun that exuded us in 'Drama'. To believe in this Man's God was to revere his unconscious state we see globally in many. I have seen them too, the Mothers who have lost their Son's, the father's in mental pain returning from war and those pleading for mercy from the dark veil all to this created God - and yet, this entity could not even exist, nor would he quench your pain; for without Word all the Holly scriptures, all philosophy could only be, just blank pages.
'My Brother you must see first hand the image that we see in you now, whose only profit is War'.
Had the greatest one, Word been edited by an inferior message, a God, who has left us to burn inefficiently on Earth within the destructive forces of less imaginative texts, of these combustible, retarded Men, who dig up the Mother's blood from the ground and sends it towards the sky destroying our Environment. It is only the preacher who require submission of duality on a daily basis seconding our consciousness - that has been combined by faith as thesis + antithesis to repeal the real nature of Self and changing Mankind into some form of hybrid thinker, when combined like a nylon, that enslave people to a monolithic non-degradable system of Synthesis that rules over the People of Earth, in failure, living in fear of the beast.
as if, it had been written in a Drunken state.....
It is even stranger when this returning entity, 'Wormwood' becomes to intelligence, as just more Poetry over our destruction, stupid, when read as a name for a Comet, that is set to return to annihilate the Earth in the end of days. It seemed to me this basic edit at the beginning of intelligence had set time in a bandwidth for some to perpetrate greater tragedy than we could all possibly face, and yet ironically we would face anyway at some point in our existence, hence the 'meaninglessness' of metaphysicians. Intuitively I could not believe in such propaganda when I could taste quite often 'the sweet in each living day'. This Hollywood set has been staged by the Kazak-Media for many conspiracies of Alien invasions, star gates through time and their God particle, as believable in the many interpretations of the meaning when the final event occurs, named the Tribulation. Researchers though have deciphered the Theophrastus of plagiarized biblical texts with exegesis and have discovered a turning around, as motive for the intentions of a few, who have allowed conspiracy to take on this whole new level of deprivation into so many fictional stories, that one must believe all Hollywood has been used purposely to encourage all this hype. The prophecies and their justification are simply bewildering but not of intelligence that created this Universe. The Hourman is with us all and he incites terrorism as a means for his faith in Saturn to profit from our destruction. Any movement who justifies God as a motive for War therefore can only be born of the Anti-Christ.
Could we ever trust those of Faith who sacrificed the Sun......
In correctly translating the greater knowledge of the ancient Sumerian cuneiform tablets, there appears now, a movement of academics, an inner circle of well intended ones, who are finding out that the meaning of the origins of texts were purposely reversed against the truth of Life, subjugated prescriptively in the commandments written by these evil scribes, whose guidance could not ever fulfill Mankind's correct movement towards a state of laminar flow. Maybe because they lacked any creativity themselves and could only edit and criticize. Their Karma of Sin returns to those now, as the bad luck of our awoken opposite forces rejects this unconscious state through mass communication. It is feasible to consider that 'Wormwood' may in fact be the syn-thesis: as an anagram of Word + Woom or more precisely, the tree of knowledge, the Word - that returns again back to its origins within the Womb of Man's intellect, so powerfully, so impressively that its rightful place will be upheld as a weapon of mass destruction against the Hourman - simply exposing the truth. Those who have planned for this third worldwide event, will be exposed as having used the Tribulation materially and these Men will suffer the most for all they have consumed. I guess that it will be only in the return of the Rising Sun in our hearts could we ever again be able to hear that divine message through this collective consciousness given, finally being awoken to the power of 'U':
Ancient knowledge was the intelligence, of Peace, Equality & Survival - here on Earth.....
© C O P Y R I G H T J U P I T E R P R O D U C T I O N S 1998 SPINNING AROUND IN JUPITER ® S K U T C H ® (ALL RIGHTS RESERVED)