S p r i n g v a l e
C O A L
Micro-Economic Vision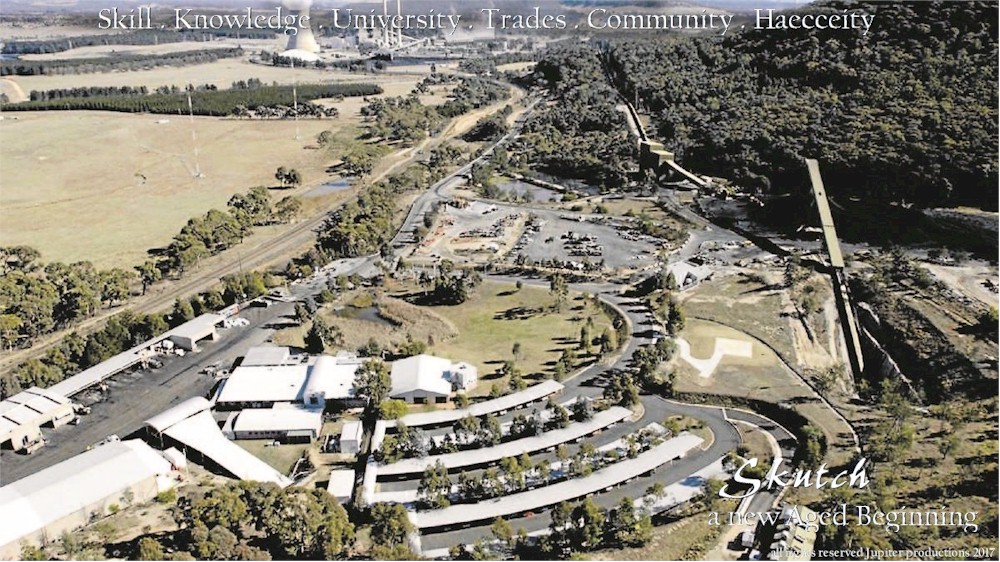 Science University Trades
AUSTRALIA
'Micro-Economic Vision to save Coal & Lithgow Community'
11:11:11
To save the environment with our Government so desperate to keep income from Coal, what if it were possible, to find greener outcomes for the Coal Industry. What if that Vision also grew people's Industry Super balance sheets, served Aged Care and provided our University students, a future in Science. We can use Coal fuels in a different manor and we can transition to cleaner Coal outcomes Australia wide whilst also engaging the existing workers to further developed this facility as a supplier of clean base load power partnering Science, University & Industry Super. A Vision of micro-economy, requiring No Government funding or middle class Taxpayer involvement.
Equilibrium Economics
'When a Minority, the Majority - work together for the benefit of all'
Game Theory economic s - needs a Beautiful Mind......
A Science faculty for Lithgow to provide Sustainable base load power, creating clean energy through absorbing coal fuels planning to repatriate this ancient rain forest site with a long term Leaders Vision over the next twenty years. Yes there are many obstacles prescriptively but, Imagine the People partnering Science & University to build a Coal Battery for Electric cars, a Balance sheet product that's new, by inspiring leaders to consider better outcomes for these resources. A massive investment opportunity waiting for State government Town Planning to grow a taste for promoting engineering in 'Blue Sky' ideas. A vision lobbied for the past four years to our federal leaders, for jobs that also protects the environment.
A New, Aged Beginning......
Australia, like many nations have very inefficient power supplies, a Carbon emissions problems, we have an aging population, our children stifled by foreign owned debt and unemployment is rising at an alarming rate - have we run out of ideas? When these dirty old Power stations could become a powerhouse investment, for all Coal Utilities and whilst independent of Government.
Opportunity from Loss - A University of Trades in Community......
A National issue showing how potential investment builds a local balance sheet in job security, developing clean energy supplies that also provide the canvas for teaching life skills to thousands of students. Imagine sustainable environmental care on a whole new level, that empowers many similar facilities into being a community of the future. I'd say with certainty the opportunity may be one of the greatest social visions ever conceived to help our economy transition from the bottom upwards.
We can save this Industry, Start the conversation.....
A Vision in Micro-Diversity
Skill - Knowledge - University - Trades - Community - Haecceity
© C O P Y R I G H T J U P I T E R P R O D U C T I O N S 2010 SPINNING AROUND IN JUPITER ® S K U T C H ® (ALL RIGHTS RESERVED)