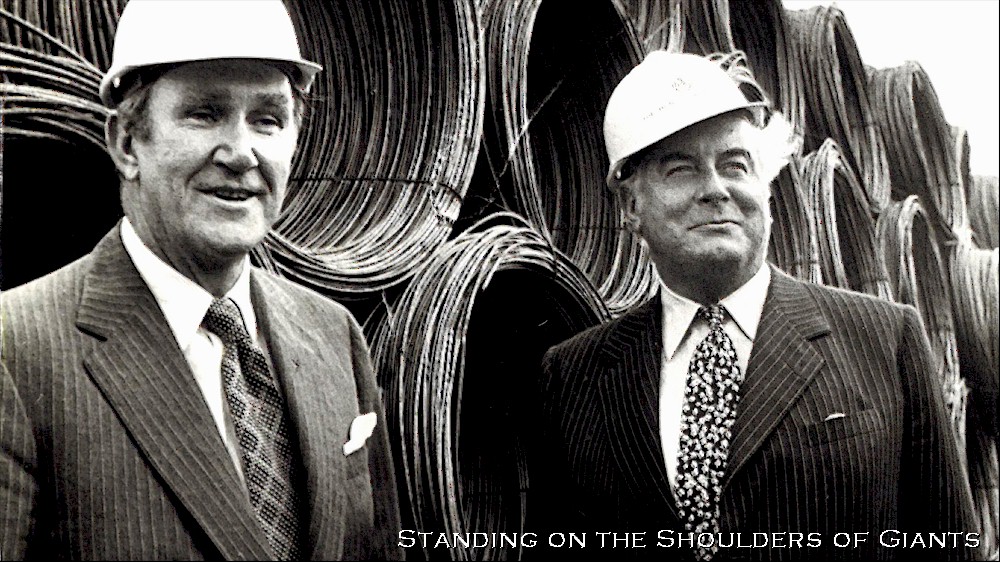 State of the Union
'And therefore, a Union membership had become an investment, for People'
11:11:11
The World is changing rapidly. The many tall poppies who practiced language bastardry specifically for themselves, were being harvested on Social Media, in an impolite way, as the People rose with shear emotion - exhausted & frustrated. Ironically, it was a shared economy that was growing, being seeded on an exponential scale, without Government, as the People awakened to the fact that our complex Macro-systems were incomplete and not even designed to provide any equality for your Children's future. The soil of the Keynesian authors garden failed to provide the simple basics of clean water, proper food, power and education as it was shown time and again they seemed more interested in looking after themselves. We had seen chivalry in the past - in great leaders, who favoured the People over such Political division in the modern world. Academics were now speaking candidly, on Social Media platforms, of such poor intelligence and of how these unconscious souls did not really, even want to contribute to a collective - the people they served.
Standing on the Shoulders of Giants......
Most common people wanted nothing more than to feed their family and see their Children safe & happy but, this was becoming too difficult to provide with such complex systemic failures occurring everywhere. There was no margin of tolerance in the prescriptive texts 'to be ignorant of the law', yet not even a Judge could fully understand it all. The minority, the majority of people, were seeing all their hard work being destroyed by economists who could only speak of what happened in the past - with hindsight, in a system designed to separate the classes into those who served and those who didn't expect to. The power of many aligned, was known of as a 'Collective' and when this body of concerned People spoke one message, in alignment, it was shown to influence Politics into far more favourable terms - therefore, to serve the minority, a Union membership had become a Game Theory investment for the people.
Equilibrium Economics: 'When a Minority, the majority - worked together for the benefit all'
But, the old ways had to change as studies had proven that fighting for cause, when emotionally charged, reduced 'sense and sensibility' into hot air & anger - and endless accusations of impropriety had only given the Hourman more fodder for their beloved media Drama, over the People who had the courage to stand up and speak against this manipulated ideology. In understanding the power of the People, one only had to consider the huge sums of money grown by Superannuation, Collective investment, started by Politicians who knew that by 'adding value' to the balance sheet was a Governments true responsibility. The right wing pundits had quietly moved the conversation, with reason, purposely - 'How are you going to pay for that?' and all too often, it seemed that the opposing left wing leadership was unable to answer 'How?'
Profit & Loss economics only served short term thinkers......
We use to build infrastructure by developing the equity side of the ledger sheet. All labour & materials were paid for by depreciating that balance sheet, ever so slightly - and when the project was completed it showed as a Capital gain on the People's balance sheet - the Country's wealth grew intrinsically. Our Government should not be a Capitalist enterprise. It should promote private sector investment to foreign interests but not rely on it for funding infrastructure. It is an institution formed by the Collective to save money by centralizing many administration centres into one. We see this as Road Tolls that double dip the People to fund private investment when 'the Asset, the Road' would have funded its own capital gain, material costs, labour & maintenance many times over.
The State of the Union......
We all hope that the administration of any non for profit body is run by professional People with the best intentions for balance sheet growth, but also by those who are dedicated and forthcoming in showing 'How?' a broken system, they report too, should be fixed. It must also be apparent to such professionals that our Union memberships and Super should be hedged by tangible assets rather than printed, 'out of thin air' money and share markets driven by 'algorithms & put options'. Businesses take a whole lot of hard work, good People & a lot of luck to succeed. Businesses take years to realise their planning and this is the stupidity of the buy/sell get rich quick mentality that works completely against People like a poker machine - Share markets therefore could only be, an investment, your future gambled in.
Power of life over the controlling forces of time......
If a Macro system was incomplete then it would only need something added to it to complete it - using simple maths. The growth of the shared economy is enormous and will not be stopped. It has foundations in Micro-principles, collectively sharing, Consciously building together, for the benefit of all as Nobel Laureate Professor John Nash speculated in his thesis on 'Game Theory Economics' - A Union as such is a micro-entity. As our population doubles over the next twenty years, its membership will grow in trends, but 'What if' it could be shown as an investment worth value - doubling its membership, hedging against known mineral resources, exposing the Hourman with more intelligent strategies and by showing that answer to 'How?' we fund the balance sheets of the future without taxpayers money or Government waste. The question is......
What If?......
© C O P Y R I G H T J U P I T E R P R O D U C T I O N S 1998 SPINNING AROUND IN JUPITER ® S K U T C H ® (ALL RIGHTS RESERVED)